Ah, fashion. What a strange world you are.
I found some jeans I like a few years ago and I bought two pair.  Damn, if they haven't worn out. One pair of them, anyway, shot to hell. The other I'm saving "for good." I like them, and I still wear them, knees poking out and so on, but I know the truth. I'm a 65 year old woman and the shredded jeans look isn't cool on me. I actually don't think it looks good even on Kim Kardassian. In fact maybe especially not on Kim Kardassian.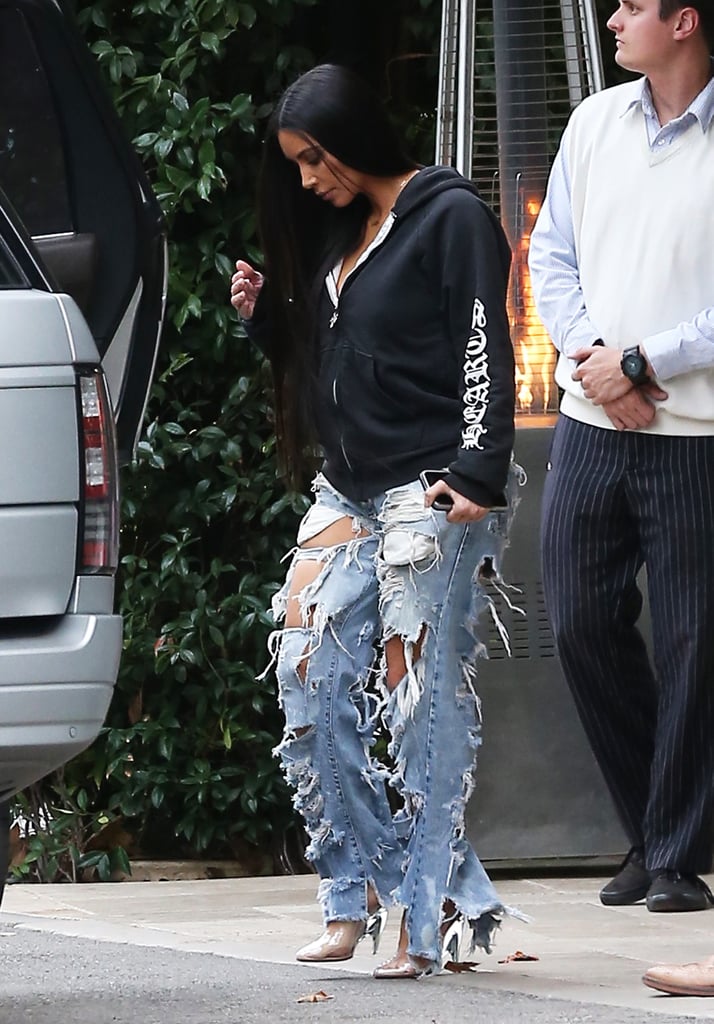 So I went to the catalog (new edition) from which I bought them. Found the "same" ones. Ordered them. Hang the price, I love these jeans. They arrived. I put them on. They turned out to be baggy, shapeless high waters (on me that's saying something; I have short legs — these were cut for small fry). Definitely NOT the jeans I love. But I kept them because, well, I needed jeans. It's not a style that works with punk rock t-shirts. I'm not sure it's a style at all.
Jeans today often have spandex. After a day or two the spandex had spanded and I could take off these jeans without opening them.
"That means they're too big," said my friend. Nothing gets past her.
Then I — on a whim — went on eBay. These jeans I loved were an old model. Maybe???
I'd like to end this story on a happy note, to say, "I found them on eBay for a fraction of the price" because that's what all of us what to hear, but I haven't found them, not that I'm sure of. Maybe. A pair that LOOKS like them is headed to me in the mail. $15.